Renault Megane Otomatic Benzin 1,3 Tce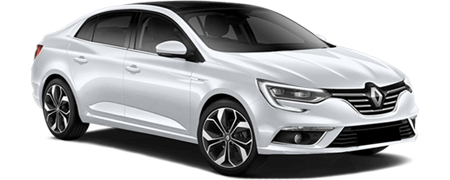 5 Person
4 Luggages
Saloon
Automatic
Gasoline
Rental Terms
Min. Driver Age: 24 - Driving License: 4 year(s)
2500 ¤ deposit is required for this vehicle.
Renault Megane Otomatic Benzin 1,3 Tce
Airport Services
24/7 Free Road Help
Trafic Guarantee/Injures
KDV % 18
Fair Fuel Policy(Same to same)
Exemption Detail(Rentacar without damage 2500,00 TL Muafiyet)
Economy / Medium Group Tools Daily .............. Km Boundary
In case of an accident, an accident report is mandatory.
Ultra Security (Tire, Headlight, Glass, and Accident Casco 5000 TL Exemption Assurance Insurance)
Additional Driver
Young Driver Insurance
Additional 250KM
Additional 500 KM
Free Km/Miles
HGS/OGS
CHAIN SUPPLY FOR VEHICLE SNOW
CHAIN SUPPLY FOR VEHICLE SNOW
Winter Tyres
Private Driver